The Tundra Boy
Note that the content of this page hasn't been updated since early 2005. I kept meaning to get around to it, but other things would always come up. I stumbled across the page again recently, and now the nostalgia keeps me from changing things. So, enjoy this slice of vintage Tundra Boy pictures...>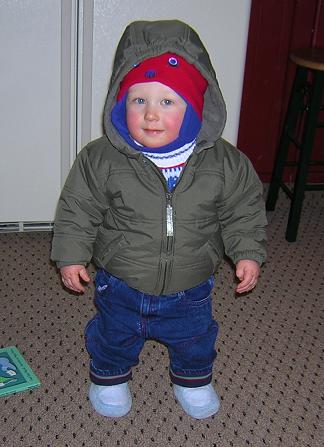 Okay, my wife has been giving me grief because I haven't updated this page since I first put it up about a year ago. My bad. She's supposed to be writing up something to post on this page (which I've been instructed I need to take and make witty, whatever that means.)
Until then, I've just added a few pictures from throughout the year...
Here's his eighteen month pictures from the photographer: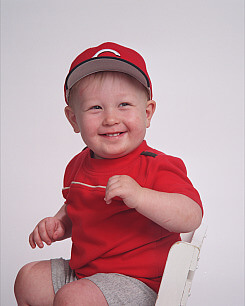 Here's what he really looked like at eighteen months: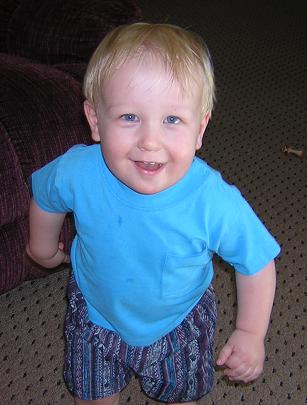 I believe this one was around 22 months. He's playing with Chocolate and Rodney, our guinea pigs.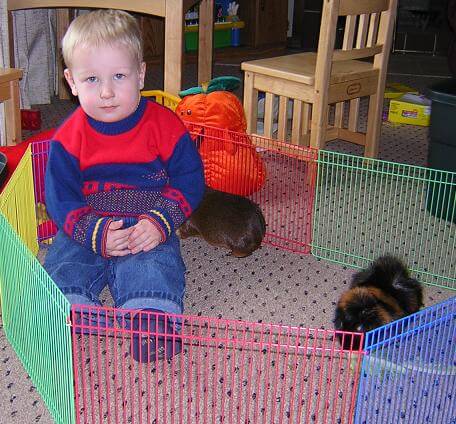 For the Christmas pageant at church this year, Tyler played the part of a sheep. He wound up not staying on the stage very much. My dad called him, "the sheep that went astray." Here's a picture of him wearing the costume he wore in the play. He's about 24 months old in this shot.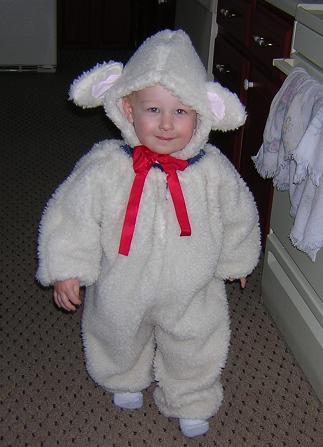 This page last updated on 02/16/2015